MG Bargewell Memorial Delta Park
HOQUIAM, WASHINGTON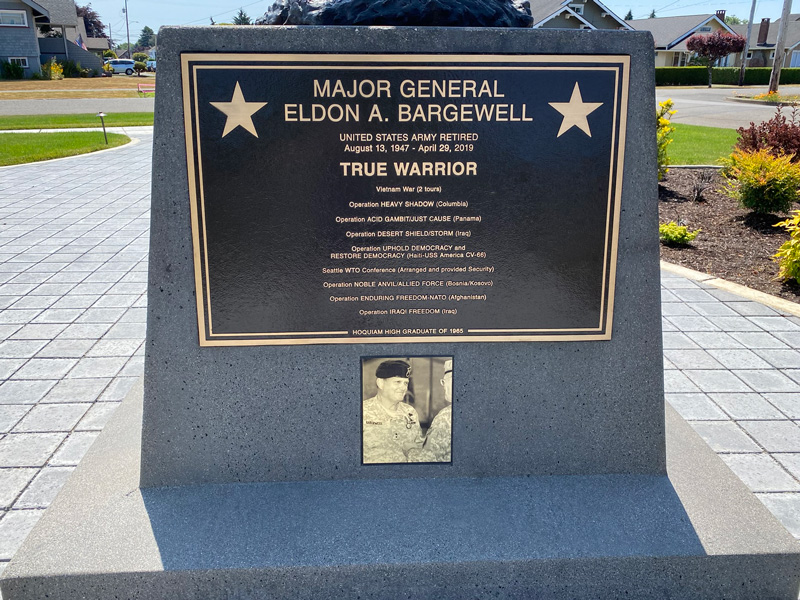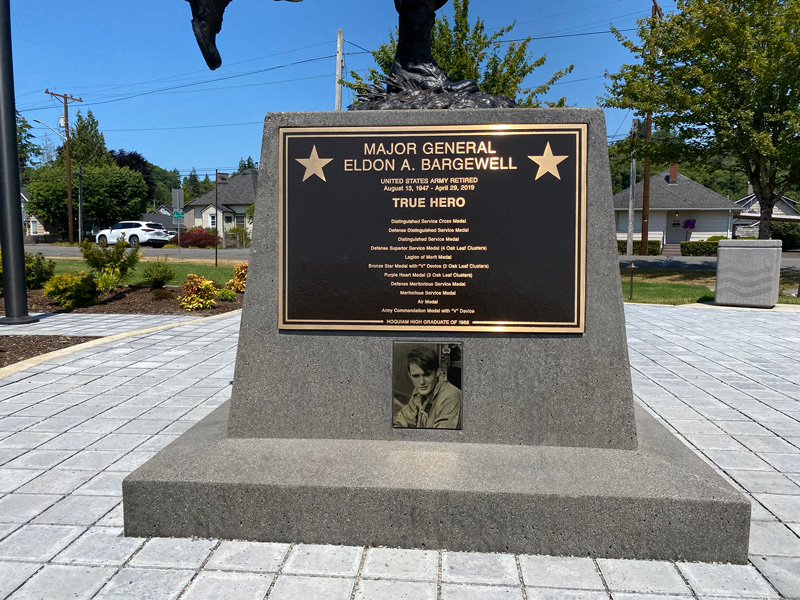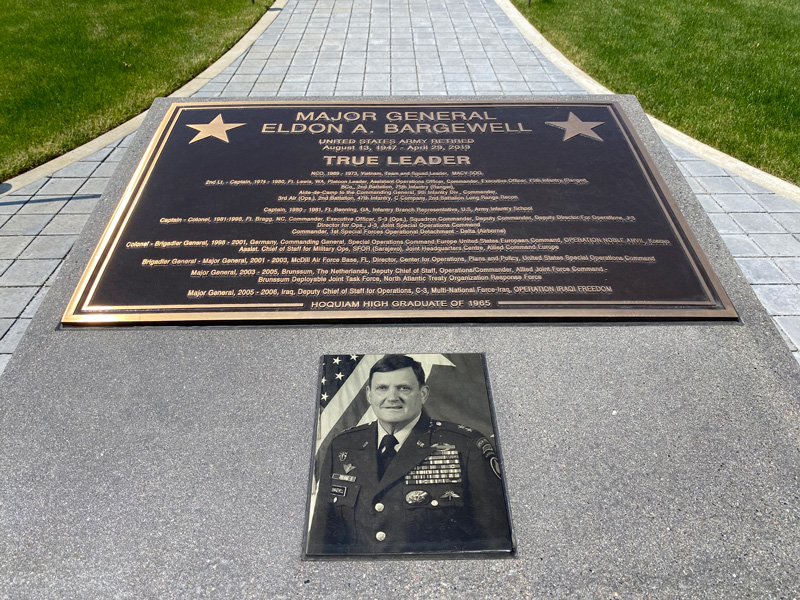 MG Bargewell Memorial Delta Park was dedicated on Armed Forces Day, May 20th, 2023. The ceremony featured speakers LTG (ret) Lawson W. Magruder III and Admiral (ret) Eric T. Olson. As part of the ceremony, the oath of enlistment to ten future soldiers was administered by Lt General Xavier T Brunson, I Corps commanding general, Joint Base Lewis-McChord. General Bargewell's family, Mrs. Marian Bargewell, Audrey Bargewell, Brant Bargewell, Eloise Bargewell, Evan Bargewell, Lauren Phillips and Addison Phillips unveiled the statue along with sculptor Rip Caswell.
U.S. Army Special Operations Command History Office article about the Delta Park Project and Dedication Day Ceremony
The sculptor for the Major General Eldon Bargewell Memorial is Rip Caswell, one of the most accomplished bronze sculptors in the United States. Rip is a 1981 graduate of Montesano High School. His studio is located in Troutdale, Oregon.
Military Advisers to the Sculptor:
Major General Ken Bowra, USA SF ret.
John S. Meyer, FOB 1/CCN 68/70 vet.
Simon Gunning, U.K. Modern Forces Living History Group
Oliver de Gaston, U.K. Modern Forces Living History Group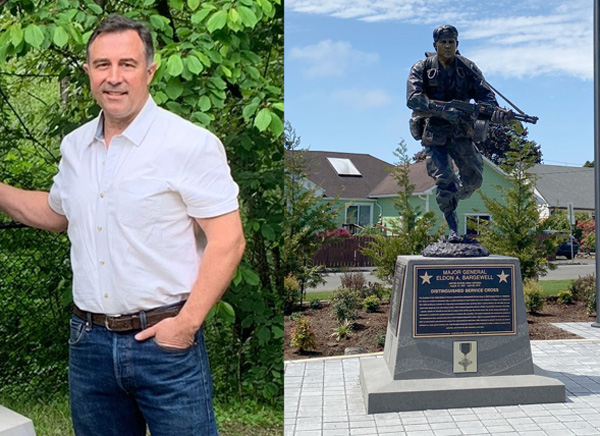 The statue of Major General Eldon Bargewell is the centerpiece of the Delta Park triangle. The lifelike bronze statue is intricately detailed. Miltary advisors provided input to Rip on the uniform and gear to ensure an authentic representation of Eldon Bargewell, the soldier.
The statue pedestal features bronze plaques on the front and sides, highlighting General Bargewell's Distinguished Service Cross award, military career, and awards. The plaques were designed by Dave Mitchell, a high school classmate of General Bargewell.
MG ELDON A BARGEWELL DELTA PARK
The MG Eldon Bargewell Foundation would like to thank all those who have generously donated!
Donations have been made in honor of these veterans:
Please donate by mailing your check to:
Grays Harbor Community Foundation
c/o MG Eldon Bargewell Memorial
707 J Street
Hoquiam, WA 98550
Or online at:
https://www.gh-cf.org/online-donation/
Select "Eldon Bargewell Memorial Fund" in the Donations Options box.
© 2023 MG Eldon Bargewell Foundation